11100 Jefferson
Available for Lease
11100 Jefferson Hwy, Champlin, MN 55316, USA
133,335 SF
Situated along the highly desirable 169 corridor, 11100 Jefferson Highway North offers 92,721 SF of clean and highly functional office/warehouse space. It features approximately 10,000 SF of office and is serviced by eight dock-high doors and one oversized drive-in door. The property is uniquely positioned to accommodate a roughly 43,000 sf expansion or about 1 acre of outdoor storage.
Baker Tech
5909-6121 Baker Road, Minnetonka, MN 55435
254,443 SF
Baker Tech is a business park re-envisioned for today's creative workplace. Centrally located just off the intersection of Highway 494 and Crosstown Highway 62, Baker Tech is uniquely situated close to nearby parks, bike trails and golf courses as well as bars, restaurants, shopping and fitness centers. Offering flexible workspace options, with modern, custom floor plans, Baker Tech is a value-forward move for your company's relocation or expansion. Baker Tech fits the way you work in a location that offers excellent off-site lifestyle options and on-site planned amenities.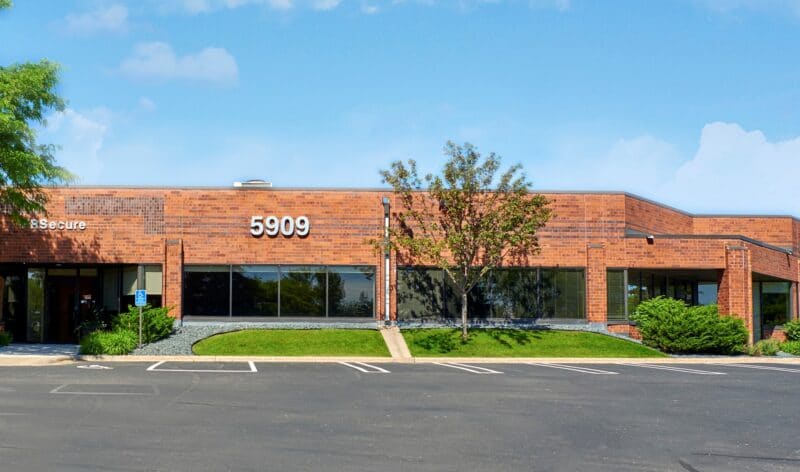 Bloomington Business Center
Available for Lease
9201 E Bloomington Fwy, Bloomington, MN 55420
121,684 SF
This 121,684 square foot single-story flex/office/showroom building features the potential addition of a pergola and outdoor seating area. Recently upgraded, the building has excellent access to I-35W and I-494.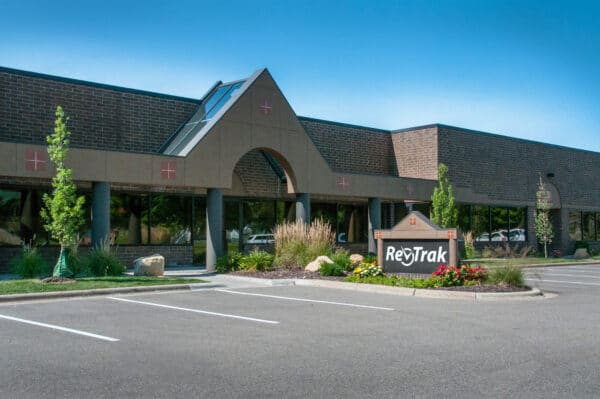 Braemer Business Center
7700 W 78th St, Minneapolis, MN 55439, USA
108,209 SF
The Braemer Business Center high image office showroom property with flexible floorplans and immediate I-494 access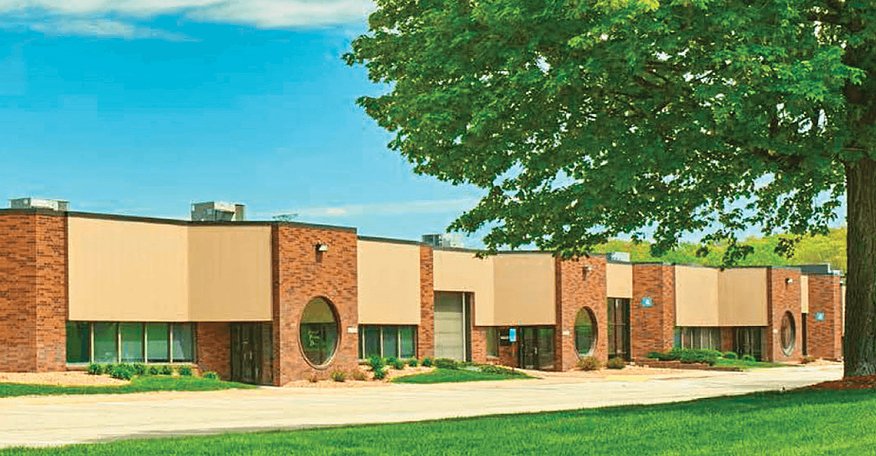 Burnsville Business Center
12255-12287 Nicollet Avenue, Burnsville, MN 55337
80,509 SF
Burnsville Business Center is conveniently located next to Highway 13 in Burnsville, and is just minutes away from Burnsville Center.
Cedar Lake Business Center
5120 Cedar Lake Rd, St. Louis Park, MN 55416
50,400 SF
Located near the intersection of 394 & 100, this is a prime St. Louis Park location.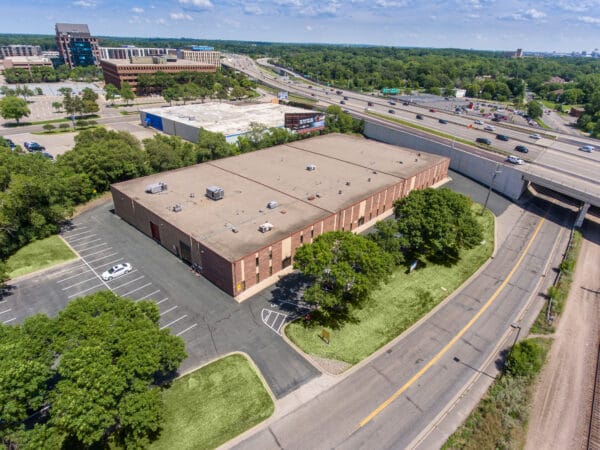 Corporate Square A, B, C, E & F
990 & 1000 Apollo Rd & 3110 & 3160 Neil Armstrong Blvd, Eagan, MN 55121
476,397 SF
Corporate Square is a high quality office/warehouse corner lot suite with flexible dock and rail access.
Eagan Industrial Warehouse
1170 Eagan Industrial Rd, Eagan, MN 55121, USA
96,372 SF
Eagan Industrial provides excellent access to I-35E and I-494 with less than a 10 minute commute to the Minneapolis/St. Paul airport. This location services the railroad.
France Avenue Business Park
4837 Azelia Avenue N, Brooklyn Center, MN 55429
203,105 SF
France Ave Business Park I is one of the only high clear, high-quality bulk warehouse facilities within the Minneapolis/St. Paul perimeter freeway ring. It features close proximity to Shingle Creek Crossing which has a multitude of retail, restaurants and nearby hotels. Features: 30' clear, 35 dock doors, 2 drive-in doors and ESFR fire protection.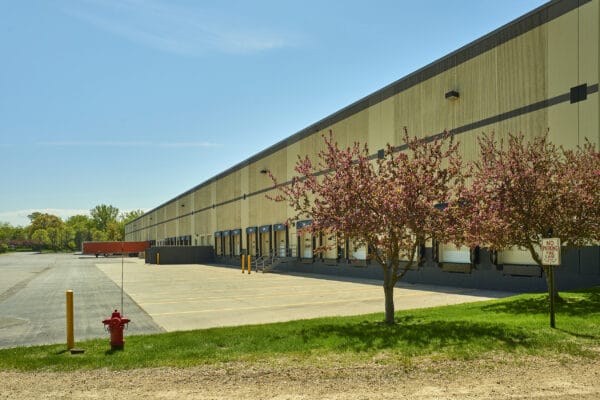 Grandview Square
5201 Eden Avenue, Edina, MN 55436
96,197 SF
Class A office building located in the heart of Edina near the intersection of Hwy. 100 and 50th Street. Amenities include, conference room available to all tenants, free fitness center with locker room and shower facilities, free covered parking and available heated garage.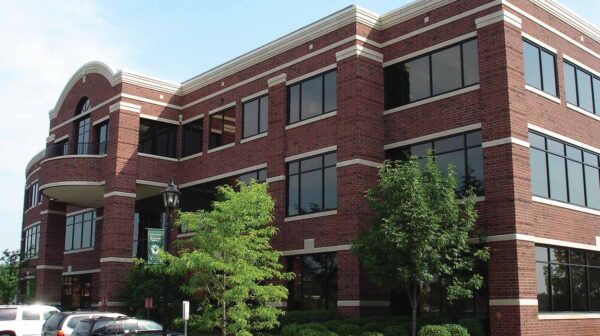 Lone Oak – The Waters
Available for Lease
2900 Lone Oak Pkwy, Eagan, MN 55121
91,605 SF
91,605 square foot high image office showroom located in premier corner location in the Waters Business Park with easy access to Highway 55, I-494, and I-35 and minutes from the Minneapolis-St. Paul International Airport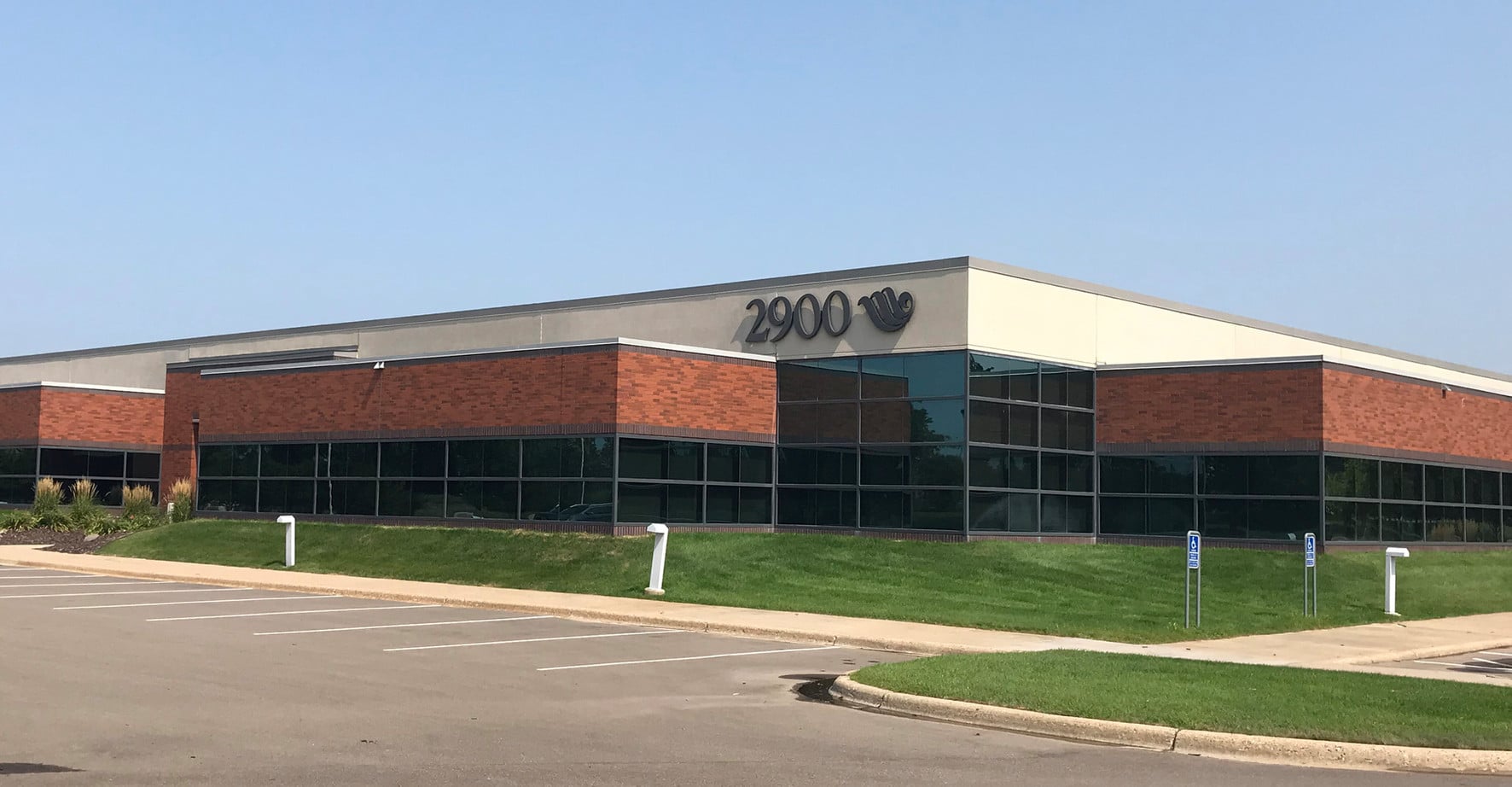 Midway Mile Industrial Campus
Available for Lease
St. Paul, MN
1,851,164 SF
Midway Mile Industrial Campus encompasses 18 unique and versatile buildings with more than 1,800,000 square feet of space. Located on a mile stretch of land at the geographic center of the Twin Cities metro area, the dynamic industrial space variations offer limitless opportunities. This campus is centrally located halfway between Minneapolis and St.Paul with access to Hwy 280, I-94, I-35W and I-35E making this property the ideal site for businesses in search of industrial space. Plus, the ability to tap into the plentiful local labor force, abundant public transit options and vibrant brewery and entertainment scene.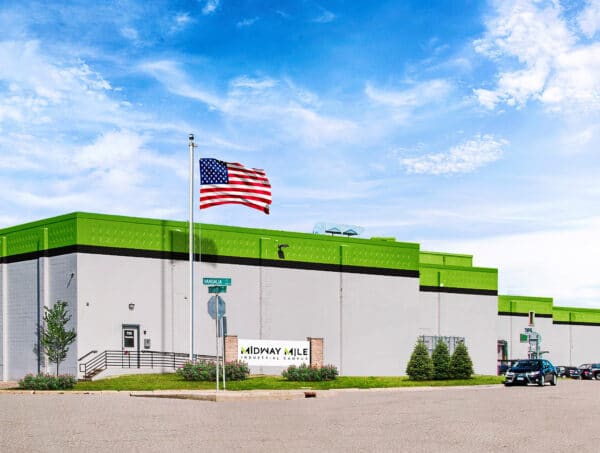 Midwest Business Center
5205 US-169, Plymouth, MN 55442, USA
97,902
Midwest Business Center offers an excellent leasing or purchase opportunity in a prime Plymouth location with direct visibility to Highway 169. The vacancy will feature fresh demo and white-boxed space, white painted walls and LED lights. Corporate neighbors to call the 169 corridor home include Abbot Laboratories, US Foods, Northrop Grumman, Smiths Medical, Cantel Medical, Polaris, TE Connectivity, Philips, LDI and Parker Hannifin.
Nicollet Business Center
12125 Nicollet Ave S, Burnsville, MN 55337
118,125SF
Located at the intersection of two major interstates — 35W and 35E, Burnsville is home to over 2,500 businesses and less than a 20 minute drive to the Minneapolis CBD. Nicollet Business Campus has convenient access to the Minneapolis/St. Paul International Airport and is easily accessible by major highway arteries, rail, and express transit service.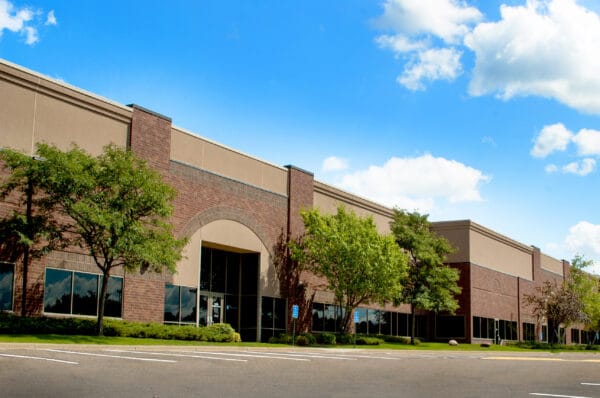 Northcrest I & II
Available for Lease
7501-7557 & 7351-7379 Washington Ave S, Edina, MN 55439
152,514 SF
Northcrest I & II is a two building 152,514 square foot office/warehouse property with full visibility to Hwy 169 on the border of Edina and Eden Prairie located in the highly desirable southwest Golden Triangle.
Northland IV
7180 Northland Circle, Brooklyn Center, MN 55430
62,466 SF
Northland Distribution Center IV is a 62,466 SF high quality office/warehouse building featuring a great location, excellent visibility, and abundant parking.
Northpoint Industrial Center I, II & III
5730-5800 Main Street NE, Fridley, MN 55432
207,588 SF
Quality office/warehouse buildings located in NC Submarket totaling 207,588 SF with immediate access to Highways 694, 100, & 94. This building offers 24' clear height, flexible dock and drive-in loading with area amenities include lodging, retail and restaurants.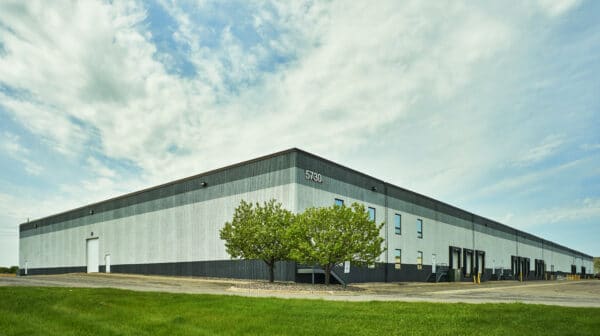 The Oaks Tech IV
7800 3rd Street N, Oakdale, MN 55128
97,679 SF
Beautiful 97,974 SF office/showroom building in office park with exceptional access to interstates 94/694/494 intersection in Oakdale and close proximity to many area dining & retail amenities. This building offers, high ceilings, expansive parking, abundant glassline providing natural light with many private office.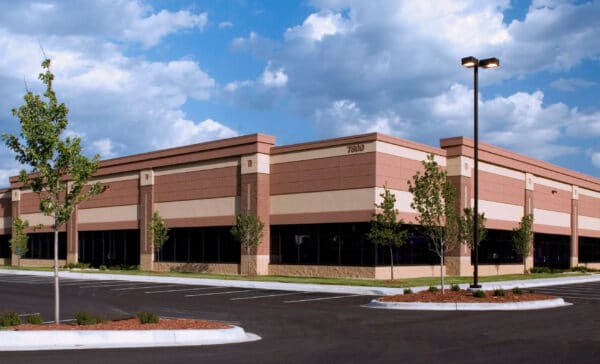 Prairie Tech
12980-12990 Valley View Rd, Eden Prairie, MN 55343
80,862 SF
Single-story building features 18-foot ceiling heights and two loading docks. Outstanding location on Valley View Road with immediate access to I-494 and Highway 5/212 located in a quiet wooded setting.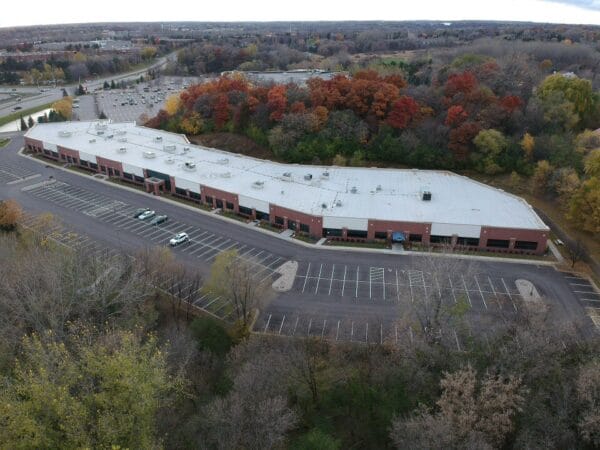 River Tech
Available for Lease
5155 – 5301 East River Road | Fridley, MN
270,000 SF 
Convenient access to I-94, I-694, Highway 252, and Riverfront Regional Park, River Tech represents the ideal balanced workspace offering tenants an easy commute and opportunities to enjoy natural respite daily. Located steps away from Forgotten Star Brewery and a seven-minute drive from downtown Minneapolis, tenants will enjoy first-class access to the perfect happy hour locations and downtown amenities.
Roseville Distribution Center
2929 Long Lake Rd, Roseville, MN 55113, USA
172,057
Roseville Distribution Center is a 172,057 SF warehouse set on 10.11 acres in a great location with excellent visibility and abundant parking
Round Lake Business Center
4354-4392 W Round Lake Rd, Arden Hills, MN 55112
74,530 SF 
Quality office/showroom building located along 35W totaling 74,530 SF with visibility to 35W and immediate access to 35W via Hwy 96. This building offers 14' clear height, flexible dock and drive-in loading.
Shingle Creek
6820-6840 Shingle Creek Crossing, Minneapolis, MN 55430, USA
260,380 SF
Quality office/warehouse buildings located in NW Submarket totaling 260,380 SF with outstanding in-fill location near Hwy 694 & 100 interchange and area amenities include lodging, retail and restaurants.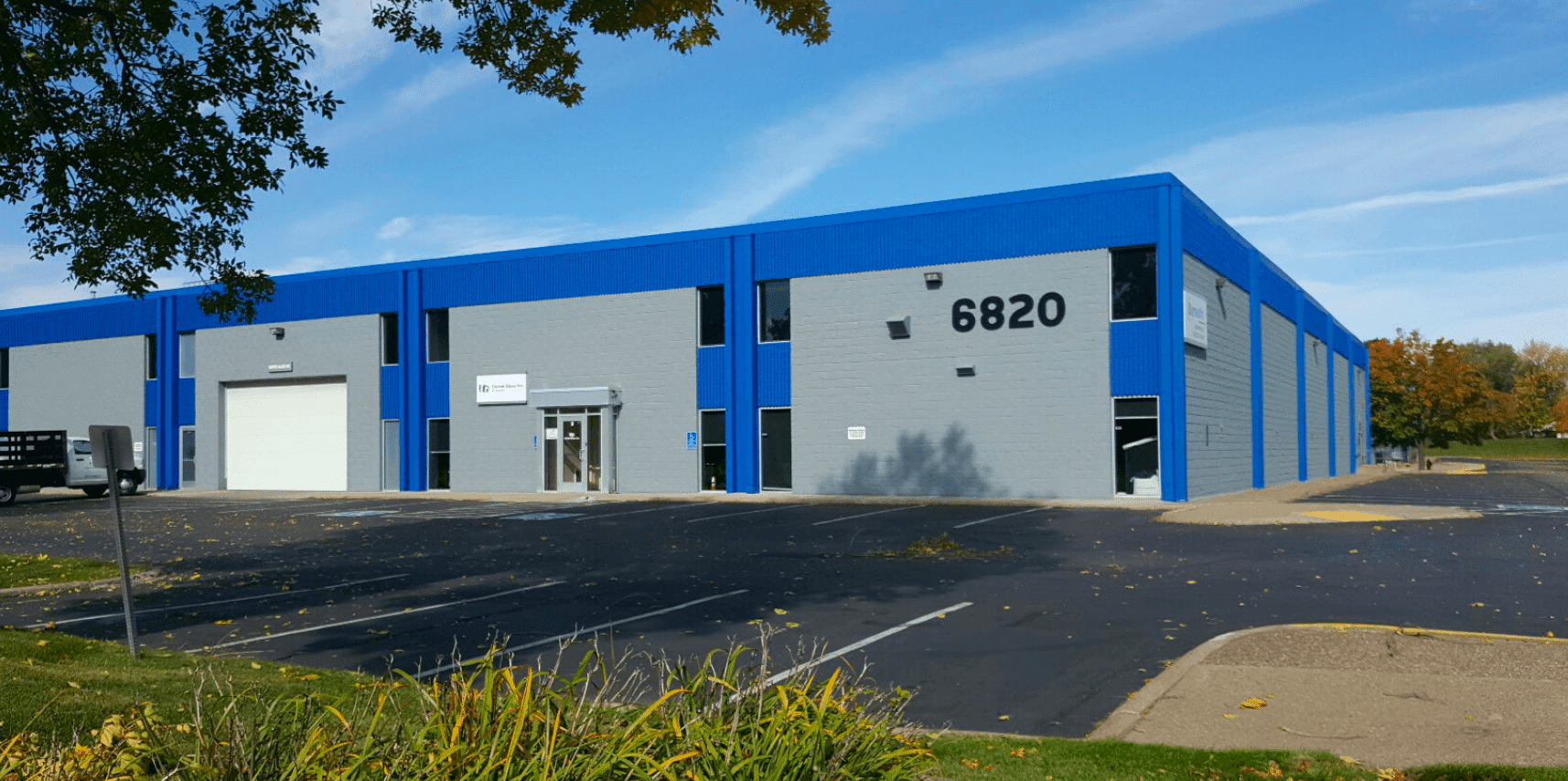 Tech East
14700 28th Ave N, Plymouth, MN 55447
37,434 SF
Great visibility from Highway 55 with easy access to 494.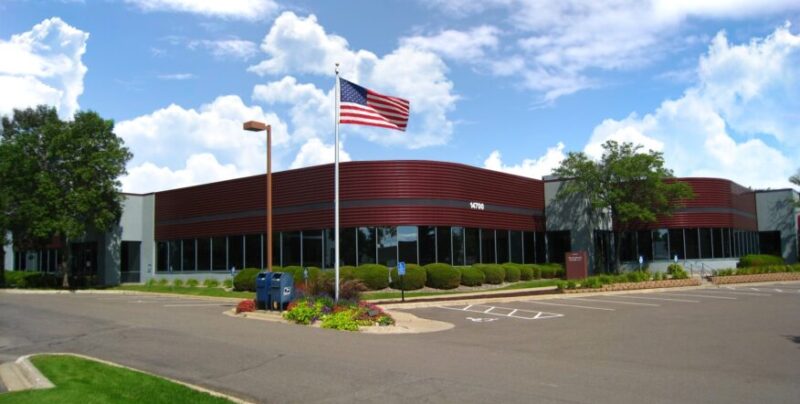 Twin Lakes III
2660 Arthur St, Roseville, MN 55113
34,979 SF
Twin Lakes Corporate Center III is a unique office/flex leasing opportunity along County Road C in Roseville. Offering exceptional glass lines and just shy of 4/1000 parking with the ability to accommodate up to 6.3/1000 parking at the south end cap, this space is perfect for users seeking single – story office space in a vibrant location.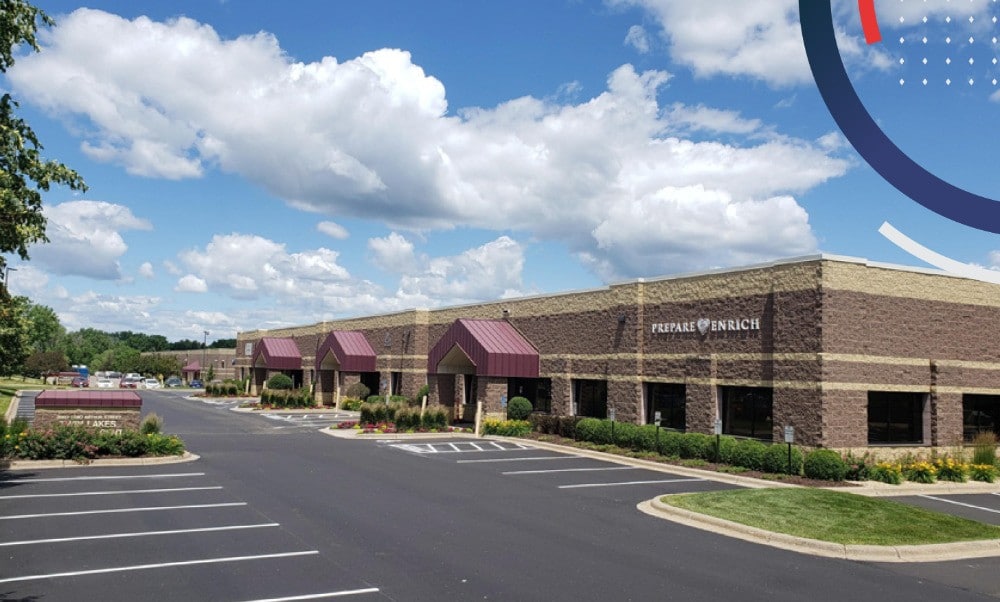 Westside Center
Available for Lease
5320 W 23rd St, Minneapolis, MN 55416, USA
197,268 SF
Located at the intersection of HWY 394 and HWY 100, West End is an optimal place for action in the Twin Cities Suburbs. With polished cement floors, large garage-style glass windows, high ceilings and open floor plans, Westside Center creates a work environment that every employee seeks.